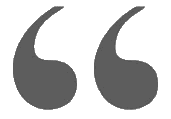 Korean Studies is an academic discipline, focusing on the study of Korea including the Republic of Korea (ROK), the Democratic People's Republic of Korea (DPRK), and diasporic Korean populations. Areas commonly included under this rubric include Korean history, Korean literature, Korean art, Korean dance, Korean language and linguistics, Korean sociology and anthropology, Korean political science, Korean economics, Korean folklore, Korean ethnomusicology and increasingly study of Korean popular culture. It may be compared to other area studies disciplines, such as Chinese Studies and Japanese Studies. Korean studies is sometimes included within a broader regional area of focus including: "East Asian Studies" or "Asian Studies."
The term "Korean Studies" first began to be used in the 1940s, but did not attain widespread currency until South Korea rose to economic prominence in the 1970s. In 1991, the South Korean government established the Korea Foundation to promote Korean studies around the world. Similar institutions followed.
Korean Studies was originally an area of study conceived of and defined by non-Koreans. Since the 1990s that has changed, especially in the United States (far less so in Europe). Many Korea specialists are now Koreans or ethnic Koreans. As for Korea itself, many of the Korean scholars of Korea tend to see themselves as linguists, as sociologists, as historians, art historians, etc., and not as "Koreanists" unless they have received at least their education outside of Korea or work outside of Korea. Many international uiversities, especially in the United States and Europe, now have M.A. and PhD programs in Korean Studies. And there are now also graduate school programs in Korean Studies (mostly active at the M.A. level) in most of the major universities in South Korea itself.